Do you have endless pictures of your pets that still need to be scrapped? I know I do! If you have a furry friend, Pets Gone Cute is perfect for all your pictures of your beloved ones, no matter if it is a dog, a cat, a hamster, a guinea pig, a fish, a bird, or even a hedge hog. I sure can see you also scrapping those character encounters with your favorite mutt. Pets Gone Cute comes in a great color scheme and has 60 elements, 13 papers and a full upper and lowercase alpha with numbers and common punctuation.
Remember the kit is 50% off, just like the rest of my store!!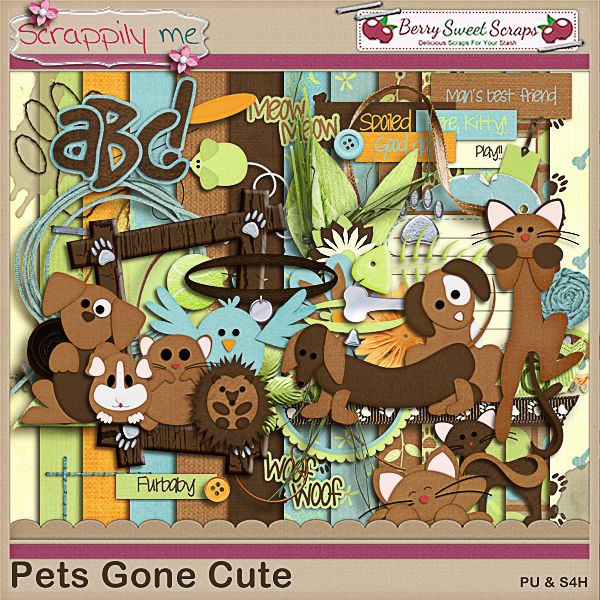 Me and my CT so much fun with this kit... Check it out: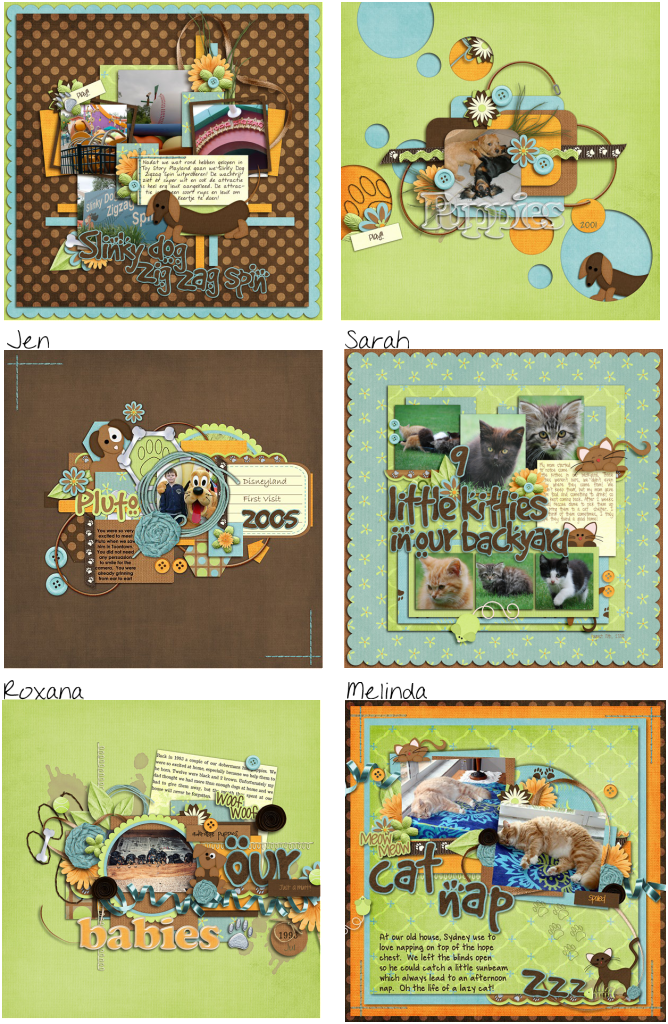 And I have a little freebie for you!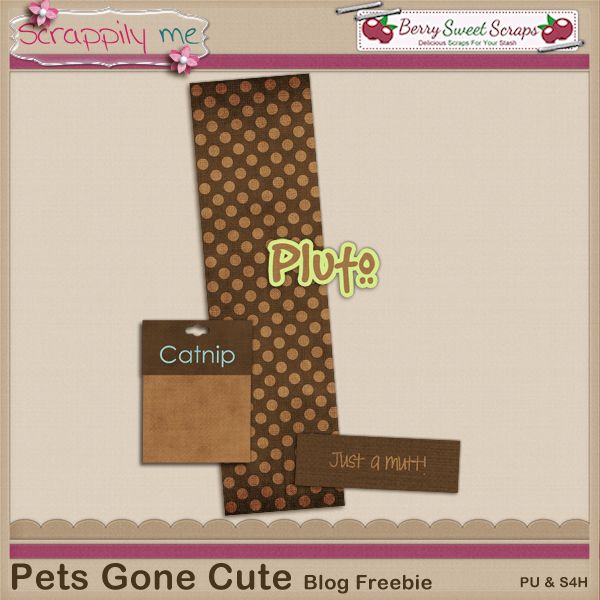 Enjoy!!