The Sorcerer
This mini kit is going to bring a lot of magic to your scrapbooking pages! The Sorcerer is perfect for all those pictures about your children performing magic tricks or that cute little sorcerer's apprentice Mouse! It has 30 magical elements, 10 stunning papers and of course a full upper and lowercase alpha with numbers and common punctuation!
Check your stash before buying this kit because it is part of the Kit Challenge at Mousescrappers in April!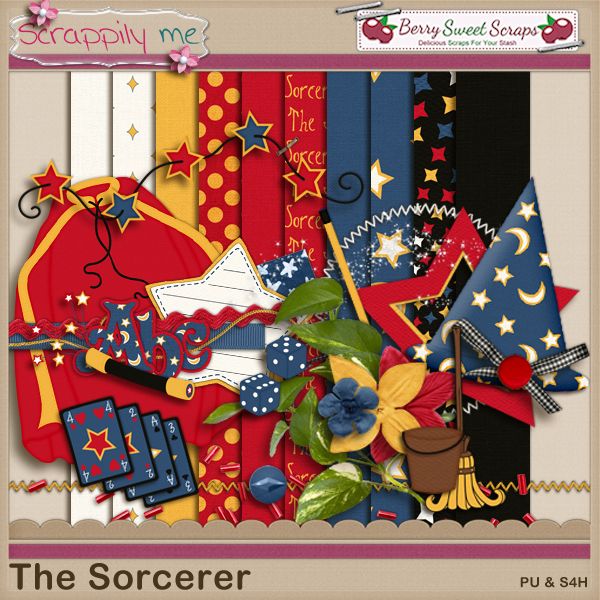 Don't forget that you still have today and tomorrow to enjoy the 45% off sale in my whole shop!
The Sorcerer Stacks & Clusters
I also made these stacks and clusters that are perfect when you don't have a lot of time but still want to make a beautiful page! This pack includes a stacked paper, a journalingcard cluster, a frame cluster and a wordart (plain and with cloak) both shadowed and non shadowed!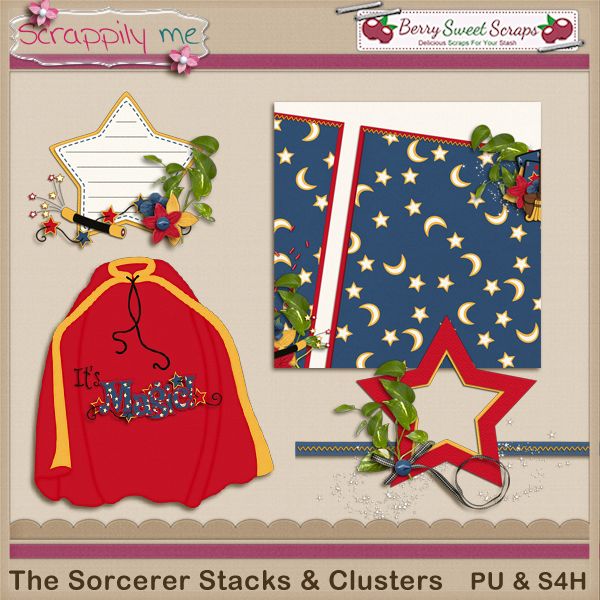 Here is the layout I scrapped:
And check the magic in my CT's work.

Have a magical weekend!