Shopping Time!
Who doesn't love shopping, right? I know I do! Shopping Time is the perfect kit for all your local shopping trips pictures, or for shopping in the happiest place on earth! The kit has 53 fun elements, 14 awesome papers and a full upper and lowercase alpha with numbers and common punctuation. This kit is a must have for every shop-a-holic out there!
Keep Dating V. 3
And what better way to date your shopping adventures than with a bar code? This awesome and fun date pack includes a barcode, 2000 - 2020, 1 - 31 and January - December.
Shopping Time!: bundle
But that's not all, talking about shopping we must talk about saving and I have a Shopping Time! bundle for you! Purchase Shopping Time! and Keep Dating V.3 for one low price!
Don't forget that my whole shop is 45% off!!
Here is some inspiration for you!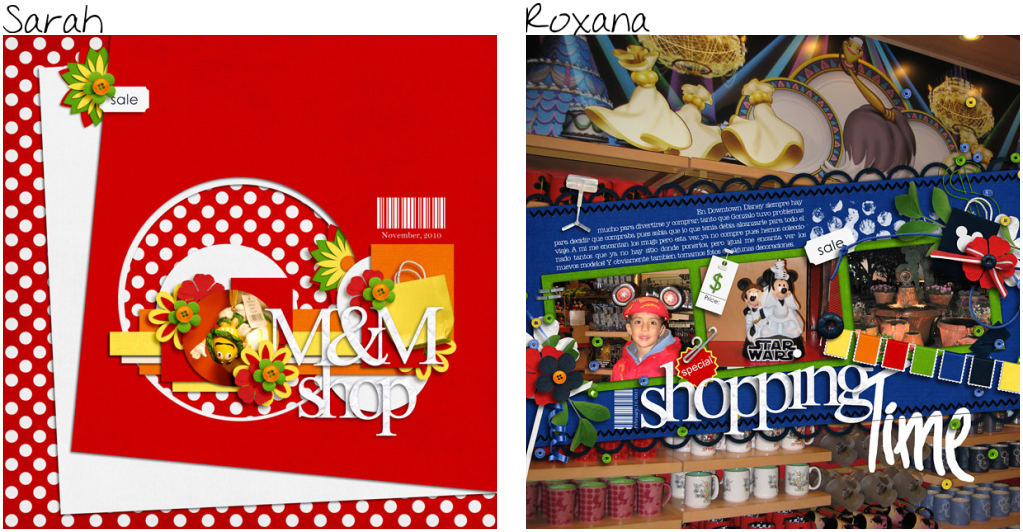 I have an exclusive facebook gift for you! It matches perfectly with my new kit!
You can visit my facebook page via this
link
or by clicking on the picture!
Have an awesome weekend with lots of shopping fun!