Black Friday Festivities!
My entire store will be 40% off from October 29th - December 4th, plus I'll have an amazing deal: 5 for $5, you choose 5 products for $5, that's a steal!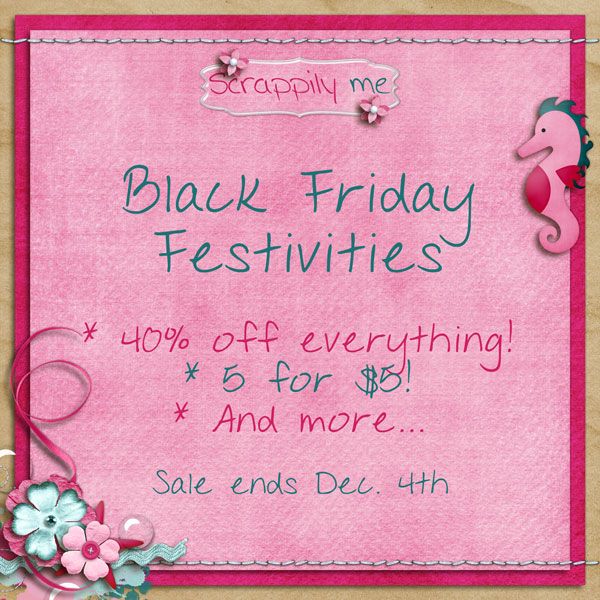 Come One, Come All!
Come One, Come All! will be your new to go kit for scrapping all those pictures of Carnivals, the Circus and not to forget everyone's favorite Flying Elephant! Your layouts will come to life with 14 beautiful vintage papers, 62 themed elements and a full uppercase alpha, with numbers and punctuation to finish it all off!
When we are at the Circus and the Carnival there is foods, Lot's of them! Come One, Come All! had to have those aswell! You will find your nine favorites in this extra Come One, Come All! Food element pack!
Keep Dating V.4 is designed to match Come One, Come All! perfectly! They are easy to use and will make dating your pages extra fun! It includes 4 tickets, 2000-2020 and 1-31!
There is also a bundle available for those that want it all: Come One, Come All! the kit, the Food Elements and Keep Dating V.4 for one low price.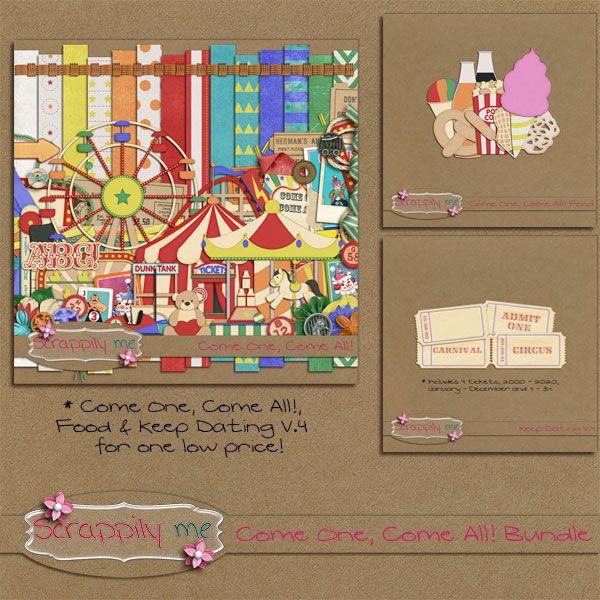 Here's some inspiration from me and my team!
I also made you a little freebie!
And now for the winner of the giveaway! Congrats to Carol,
You've won the Come One, Come All Bundle! E-mail me at scrappilyme@hotmail.com
For some great games check back here and on facebook for updates!