I thought it would be fun to make a little trip report from the trip we (my mother and me) made to Disneyland Paris last August. I always love reading the trip reports of others so I thought let's try it! Please beare with my English because it's not my native language!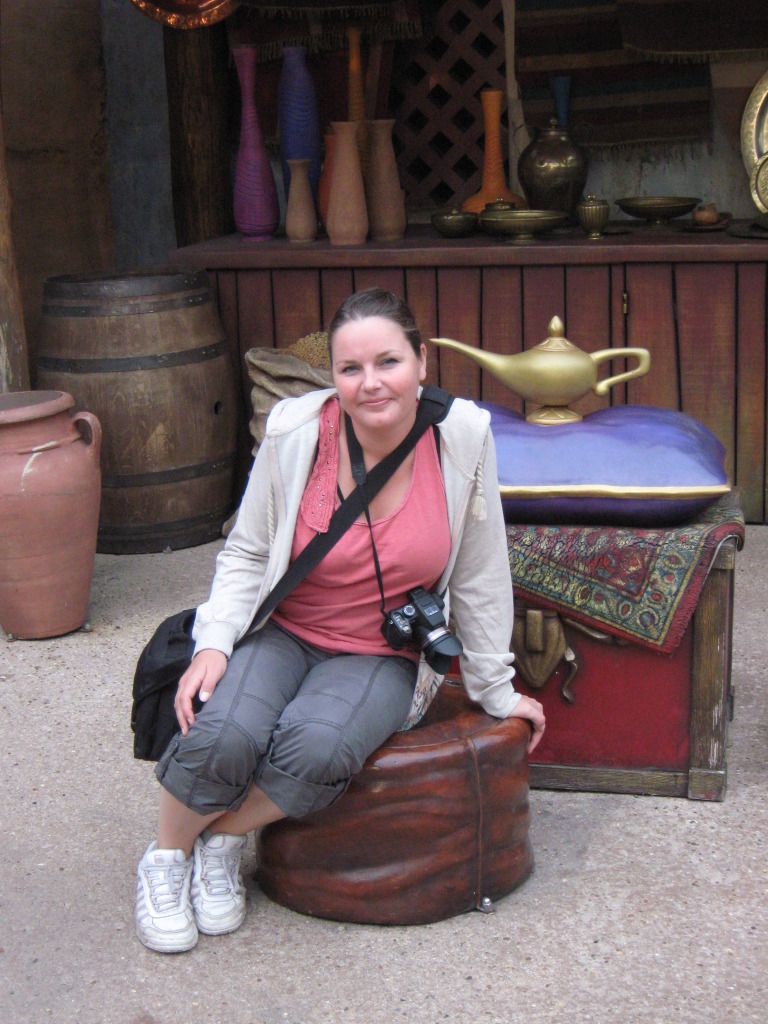 This is me.... Patty. At the time of this trip I was 25 years old and really just 10 at heart, lol. My brother and I where raised with Disney. We got all the disney movies and if a new movie was released I got all the merchandise for my birthday ect. My first Disneytrip was at the age of 8. Since then I went a good 25 times. I know, I am very spoiled!! My favorite attraction in Disneyland Paris is the Big Thunder Mountain and the Crush Coaster. I love thrill rides! The more thrill the better! My big dream is to go to visit the other Disney parcs around the world.... Starting with the mecca.... Walt Disney World.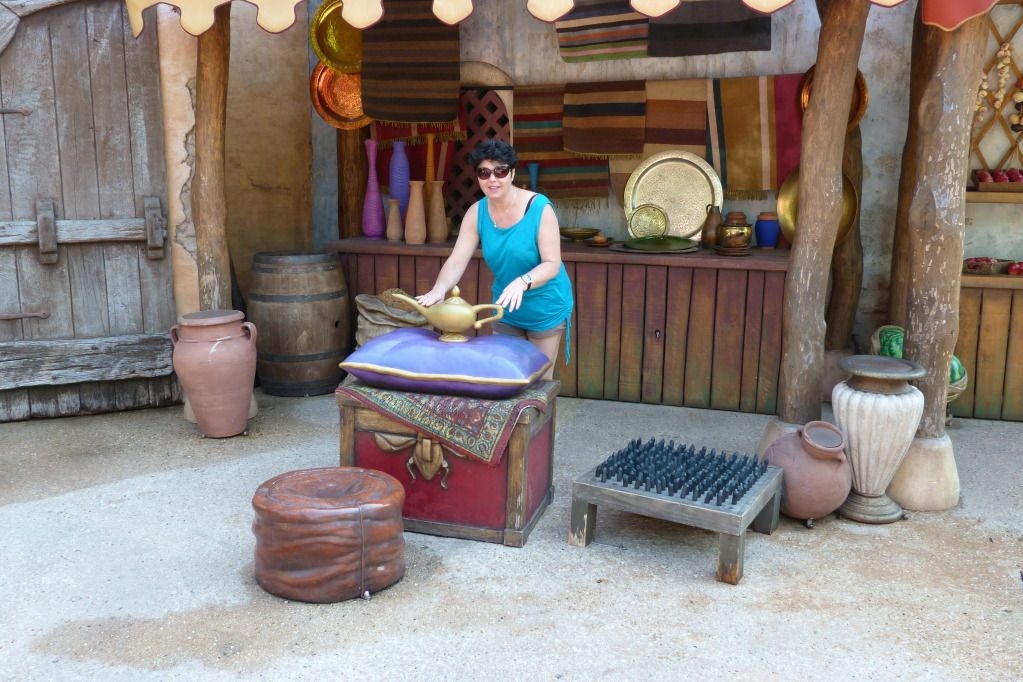 This is my dear mother! She loves Disney almost as much as I do. Almost every year we do a trip with just the two of us and it's always fun! Her favorite attration is also the Big Thunder Mountain! She is not much of a thrill seeker. Th one time we lured her into an thrill ride she cried (oops). The Big Thunder Mountain is just enough thrill for her! On our trips together I don't do much thrill rides... Only if the walk on time is do able
After our last trip with my aunt and grandma last March my mother really wanted to book another Disneytrip! I am always in the mood for Disney so we booked a trip at an offsite hotel and we would go with a touringcar for August the 13th and we would stay four days. A month before we would leave we got a call that the trip had to little participants and that the trip was cancelled. WQe both where very
disappointed. We looked at other trips but every one whe looked at where much more expensive for fewer dys so we decided to not got that year. When my mom was on her work she saw a add from a travelagency that offered flights for not that much money we decided to do that!! I was so happy again!
Now we would fly to Paris and stay at Disney on saturday 11 august until tuesday the 14th.
I hoped you enjoyed this little part! I will start with the actual tripreport sometime this week!