I am here today with some sad news... I decided to retire from designing. I am not sure if I will be gone for good, but at the moment I just don't have time to manage it all. The good news is that I am having a huge sale! Everything in my shop is 75% off from today until the 6th of May.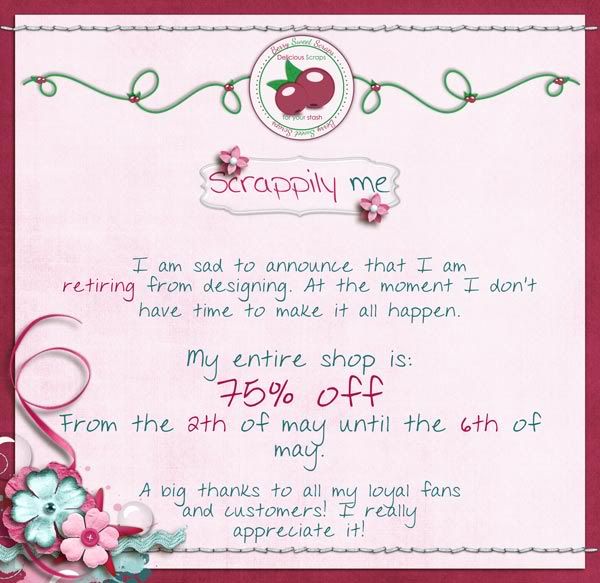 And I have some iNSD fun up my sleeves! Be shure to drop by the
Berry Sweet Scraps forum
,
my blog
, the
Mousescrappers forum
and my
facebook page
for some fun giveaways and challenges!
That leaves me to thank all of my wonderful customers and fans! I really appreciate your support!
Happy iNSD and shopping! I will see you around in digi-land!