This week I'm releasing in the store the most beary cute mini kit. Honey Hunt was a free gift to my loyal subscribers in the past 3 newsletters. This cute mini kit is perfect for all those honey hunters out there, and those extra special bear hugs. The 22 elements are so sweet and the 6 papers will make your layouts really stand out! There is even a full uppercase and lowercase Honeydripping alpha with numbers and common punctuation!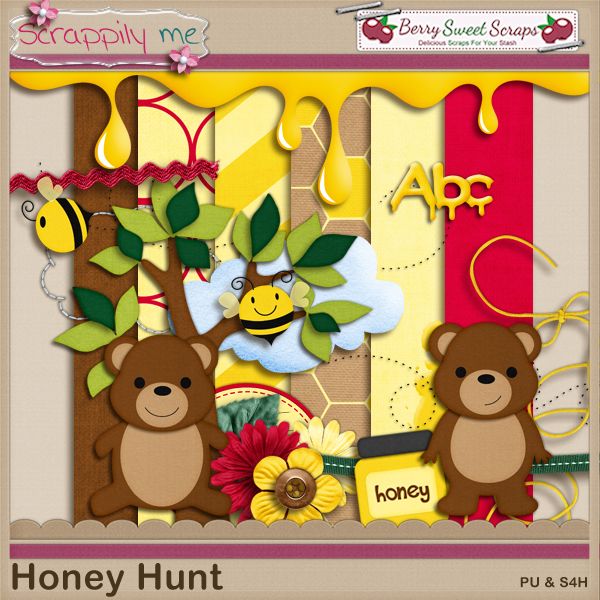 Here is my layout with this sweet kit.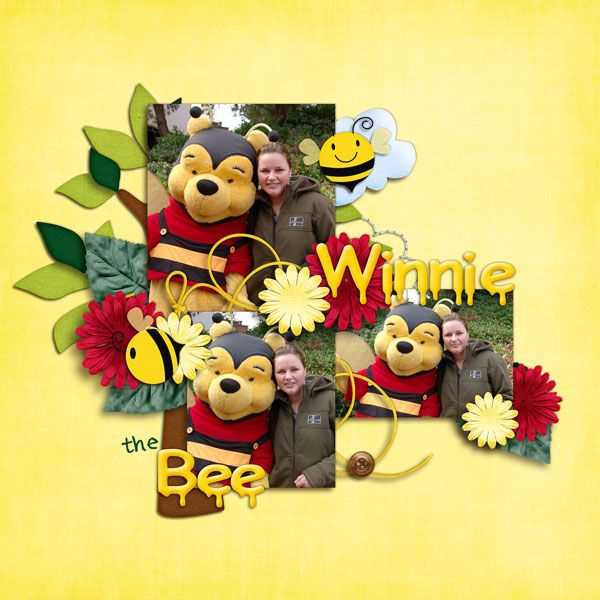 My CT got me drooling with their work.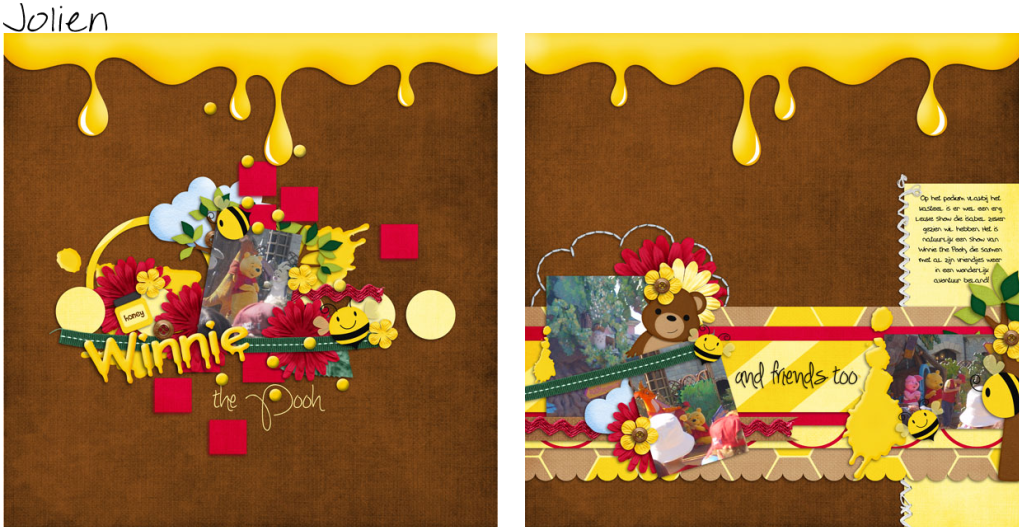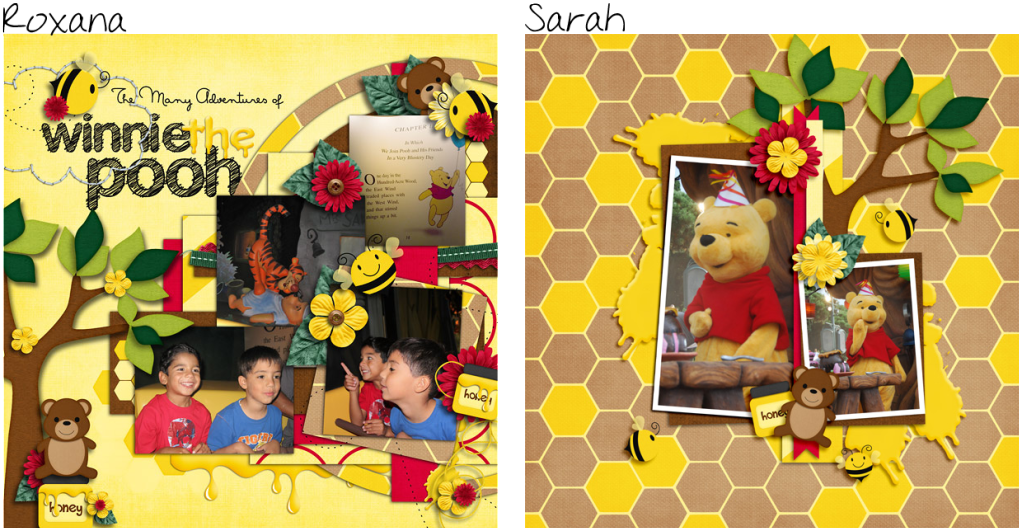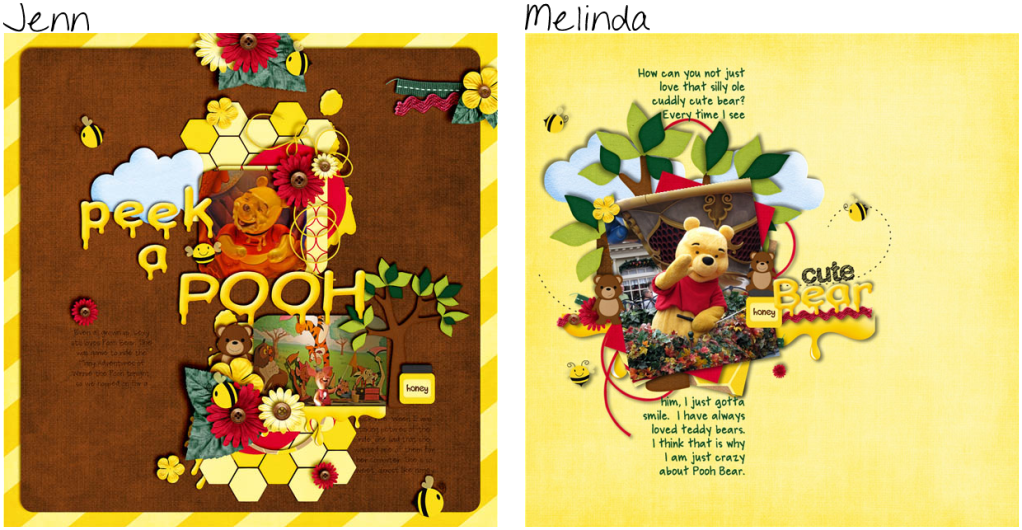 Don't forget that Honey Hunt is 30% off during the weekend!