I have some pretty exciting news to share with you today!! A few weeks back my eye was drawn to a designer call from Berry Sweet Scraps and I thought lets try this out! I got in! The shop will open the first of January!

The freebies on my blog for Scrappily Me will only be available until next week! So snag them before they are gone!

So now on to the CT call... I already asked a few people if the want to create for me, so I already got some fabulous CT members but I am looking for a few more!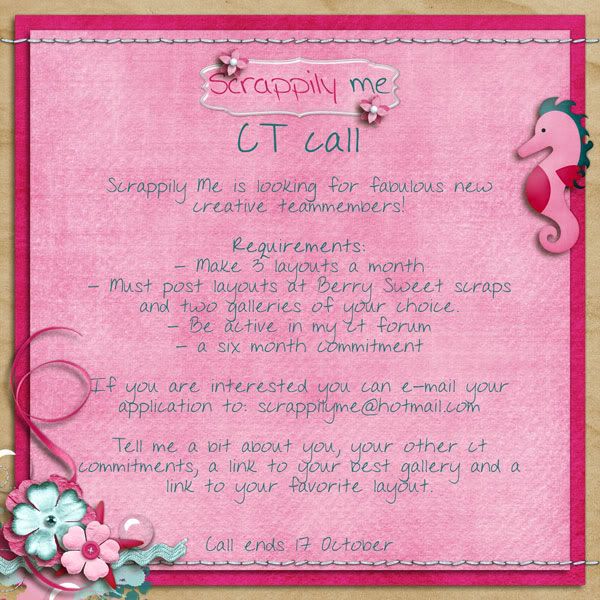 ----CT call----
Scrappily Me is looking for fabulous new creative teammembers!
Requirements:
- Make 3 layouts a month
- Must post layouts at Berry Sweet scraps and two galleries of your choice.
- Be active in my ct forum
- a six month commitment
If you are interested you can e-mail your application to: scrappilyme@hotmail.com
Tell me a bit about you, your other ct
commitments, a link to your best gallery and a link to your favorite layout.
If you are curious at my designstyle, here's a peek of the first kit I will be releasing!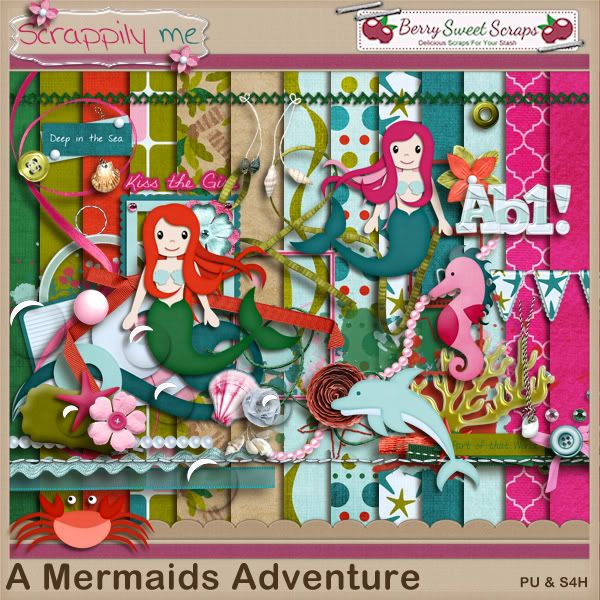 The call ends on October 17th so hurry up and get those applications in!!!