It's DSD!! That means good sales and specials, great freebies and of coarse all kinds of new goodies. So here's what I have to offer you!
Now Playing
This kit is inspired by the Hollywood of Walt Disney's early years. The muted color scheme makes this kit stand out from the rest. Capture all your memories of the streets of Hollywood and of course the magic of movies. The kit has 14 papers, 51 elements and a full uppercase alpha with common numbers and punctuation.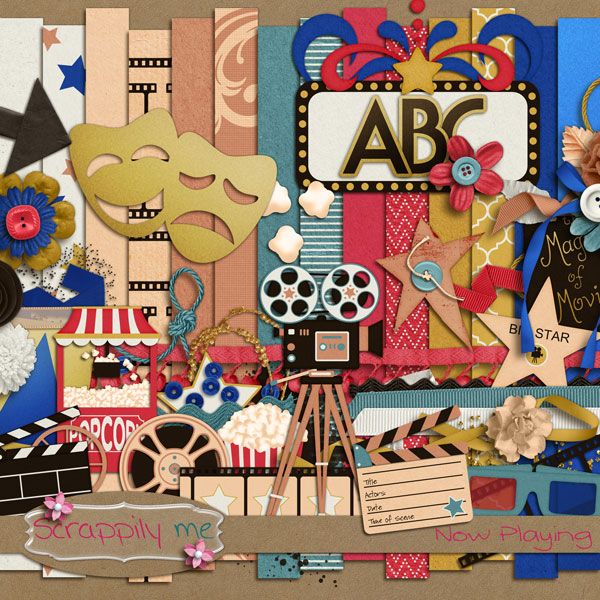 And I have a great deal for you to go with it:
Or you can take advantage of the 50% off!
Here is some eyecandy from my dear ct-members:
And of coarse I have a blogfreebie for you:
I also have a new Facebook freebie because I have 600 fans! Isn't that amazing!
Have a great DSD!