Today is my birthday and I really want to celebrate it with you. I am turning 28 and you will get at 28% discount at all my stuff!!! On top off that I also have a free with purchase kit and a new release!
If you spend $10 you will get Apple Orchard for free! No need to do anything, I will send you the links with the other links. Both offers last until Monday the 1st of September.

With the summer nearly over, my hard-drive is overflowing with pool pictures. To scrap them all I've created Pool Life and it's packed with 53 fun themed elements and 14 gorgeous papers. There is also a full upper- and lowercase alpha with numbers and common punctuation.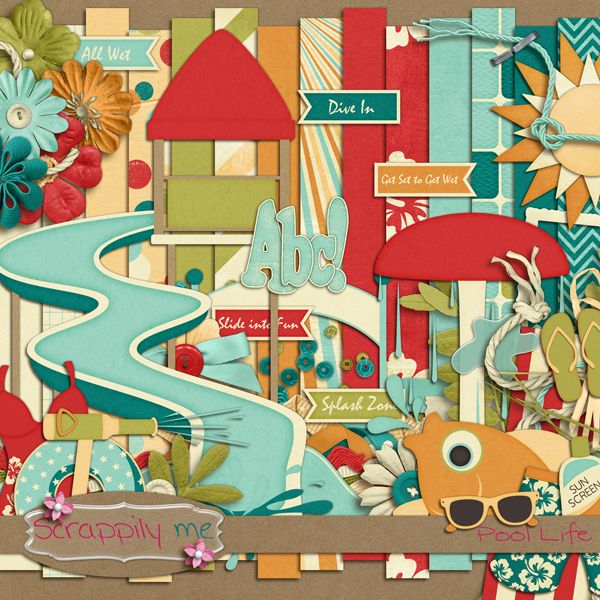 Check out the awesome LOs my CT made.
And last but not least... the freebie: