Who doesn't love a good sale right? Well I've got something in store for you!

First off all you can buy my whole store for just $25!
If you've got most off my store already and just want some seperate pieces you can save 50% off!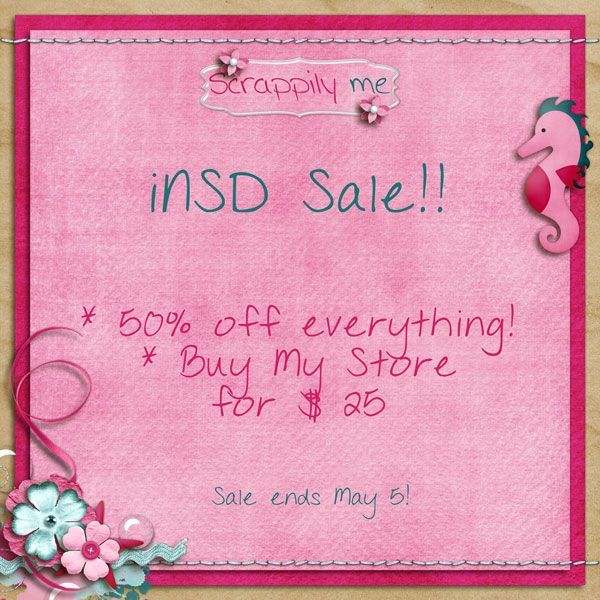 Be quick because the sale and specials ends May 5.

Happy iNSD!